Via proper usage of the tool, you can effortlessly get your important data back whether PD is formatted or deleted. Follow the steps mentioned beneath for completing the recovery process efficiently.
Step 1
Firstly click on "Scan Disk" Button.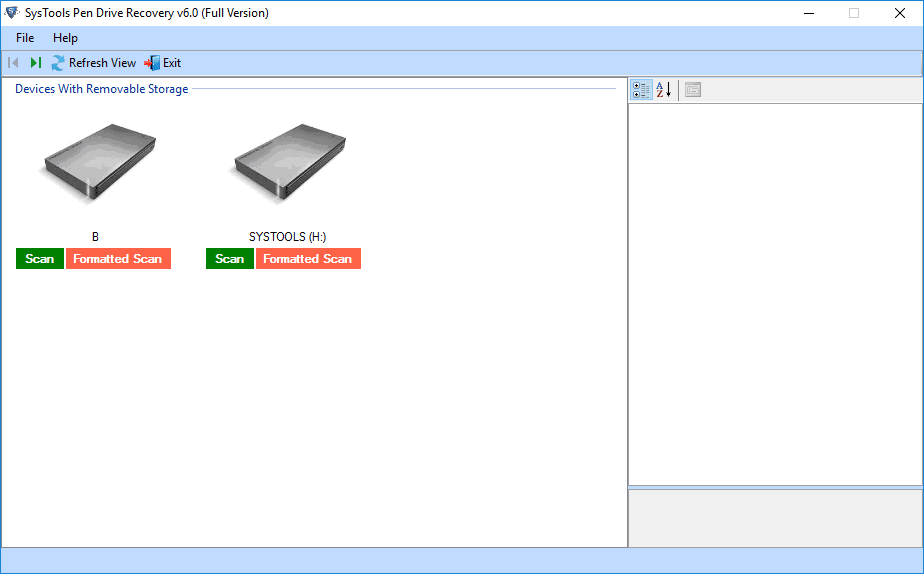 ---
Step 2
In next step, it will show all the drives connected to your system.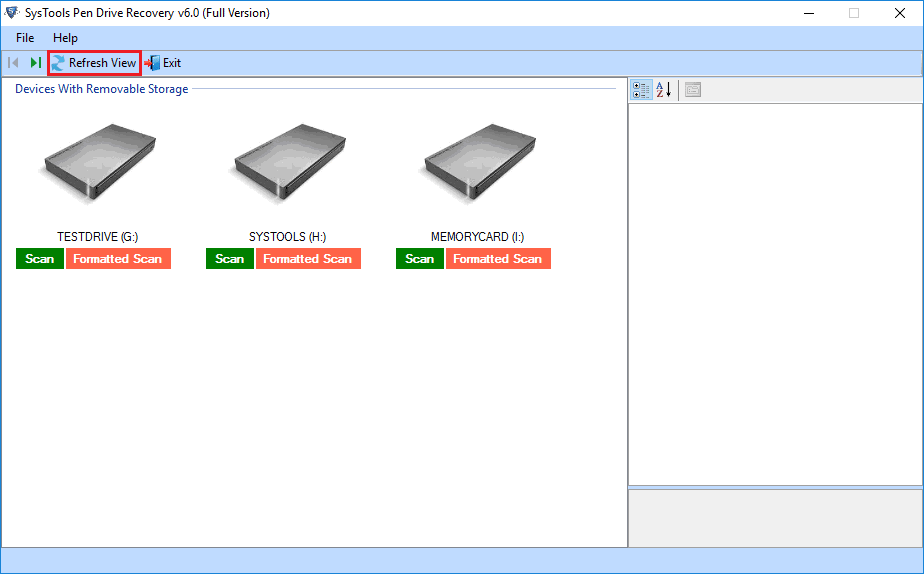 Note: At right corner, you will see the basic details of pen drives
---
Step 3
Then double click on Pen drive and choose any one "Recovery Option"
Recover Normal Data - Without Deleted Items
Only Recover Deleted Files and Folders of USB
Recovery from Formatted Pen Drive Partition
Normal Data Recovery Option: Choose "Normal Data" option and then click on "Recover" to recover normal files excluding deleted items.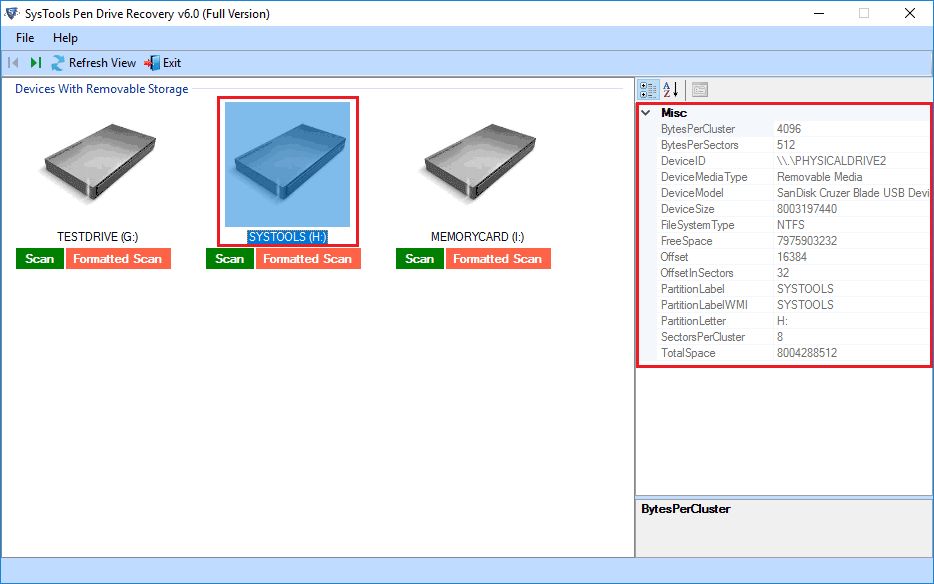 ---
Then, software will start scanning of Pen Drive and providing you all details like: selected partition, total size, counts on bytes, folders and files after completing recovery process.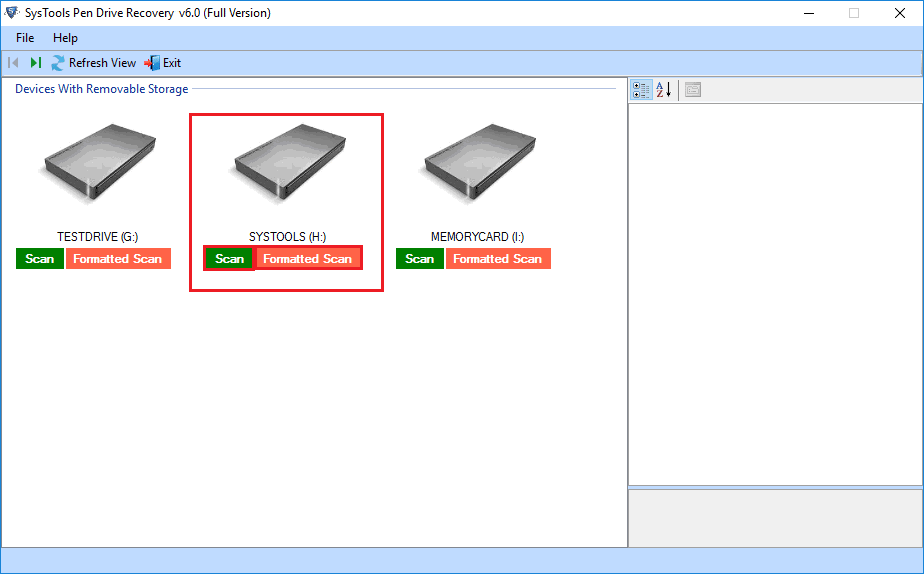 ---
Click on "Search" and get result with exact file name, type, creation and modification date, full path attributes of all files came within filter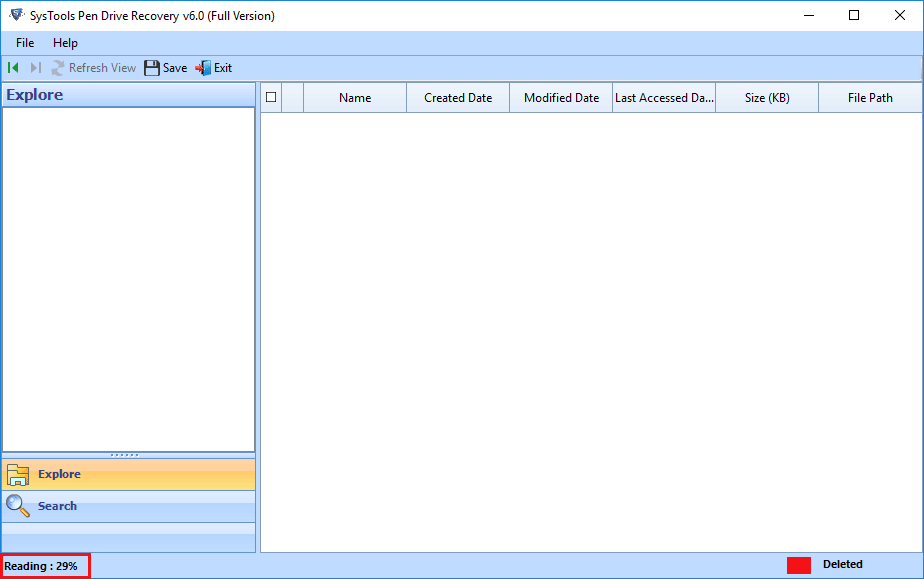 ---
Step 4
Get Deleted USB File/Folder(s) Only : Select "Deleted Files and Folders Only" option and click "Recover" if you just need to get back all your deleted pendrive files items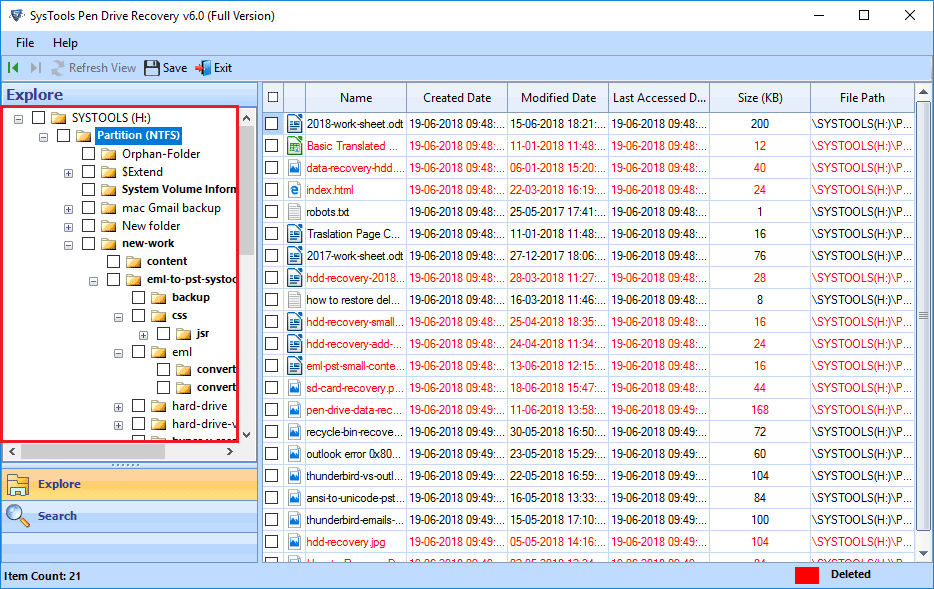 ---
In search option, tick on "Include Deleted Files Only" and software will show you entire recovered deleted files and folders excluding normal items.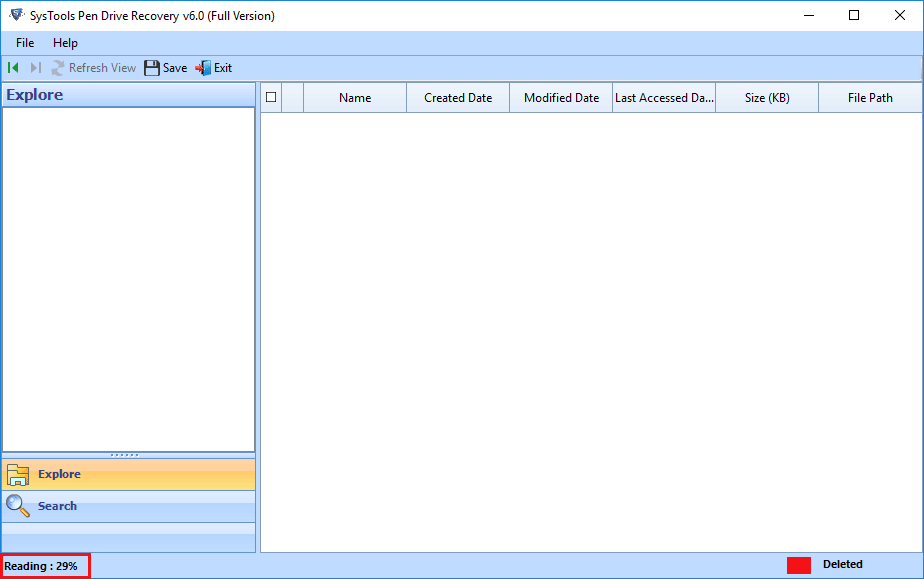 ---
Step 5
Formatted Partition Recovery of Pen drive: Apply "Formatted Partition" option and press "Recover" so that the software will scan and recover formatted NTFS partition files of Pen drive.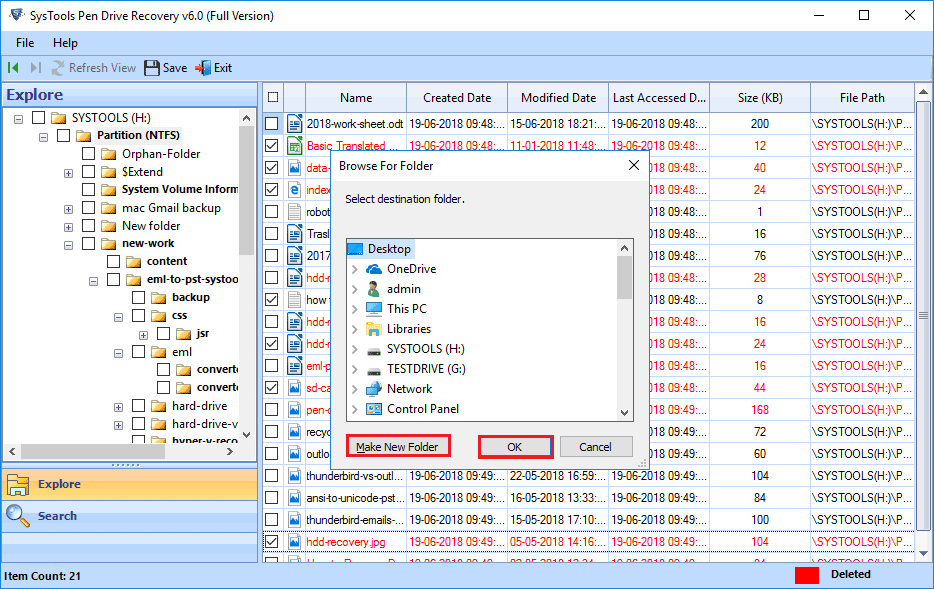 ---
After completion the Pen Drive data recovery process, software shows the preview of recovered files and folders.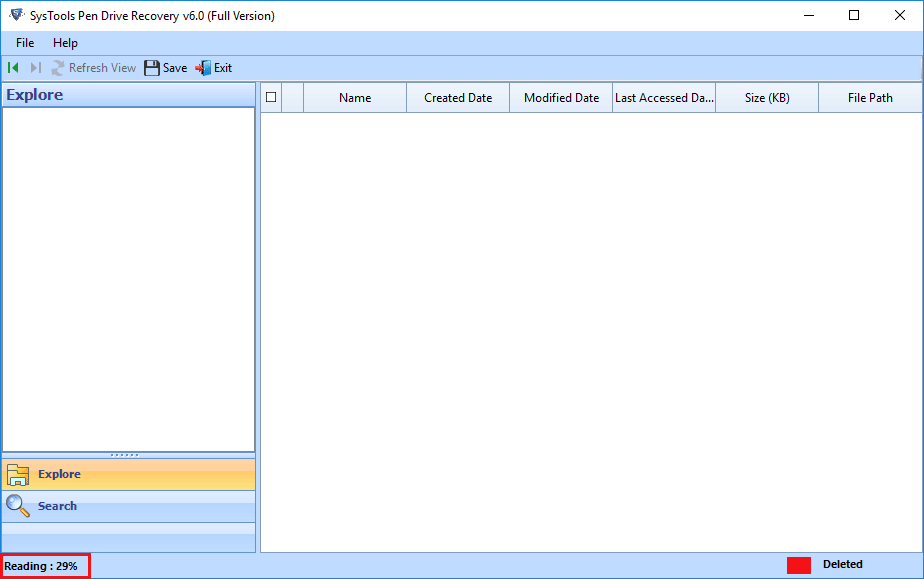 Note Right click and Choose "Preview Selected File(s)" to see the preview or click "Extract selected file(s)" to save recovered items
---
Step 6
Now, choose the desired location and save your selected file/folder(s) or data

Note: Make a new folder for saving your data or can save the data in any existing folder.
---